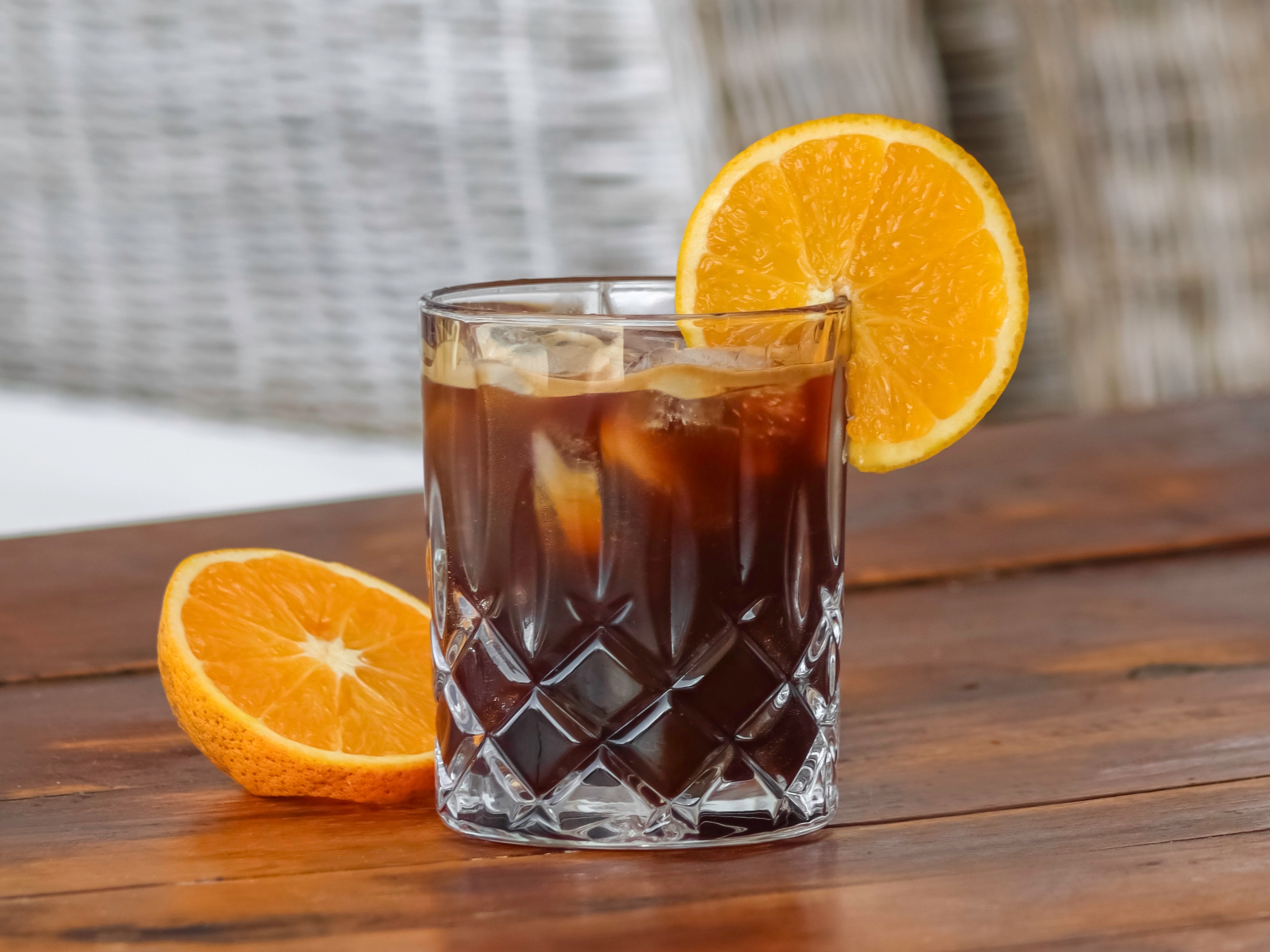 With the weather heating up, it's time to spritz up your iced coffee game…
To prepare your Coffee Spritz you'll need:
– 2 shots or 60ml of Espresso coffee
– 200ml of Sparkling Water or Tonic Water
– 1 ripe orange
– Syrup or sugar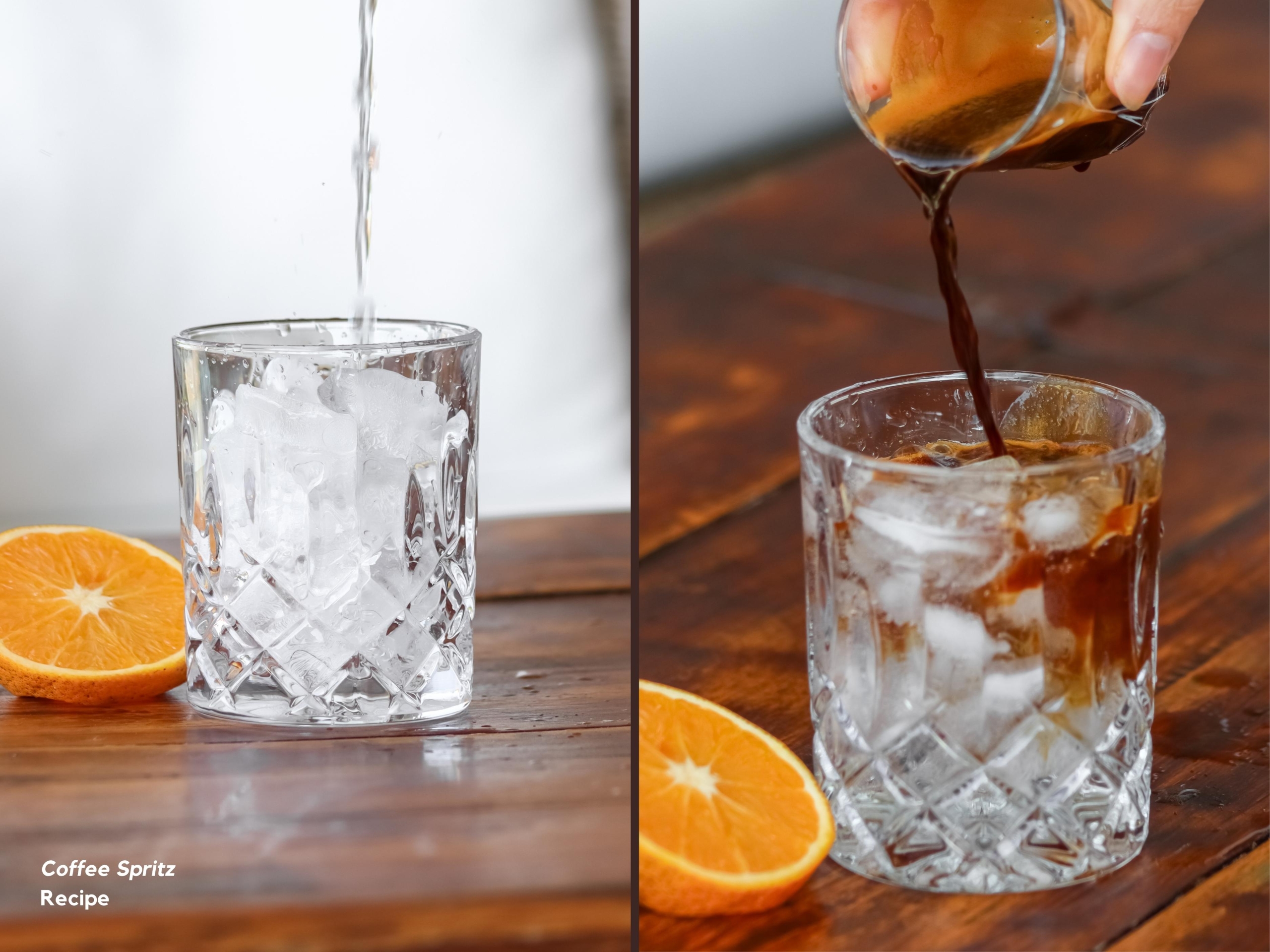 Fill up your favourite glass with ice, and pour around 200ml of Sparkling or Tonic Water.
Proceed to pour two fresh shots of espresso coffee.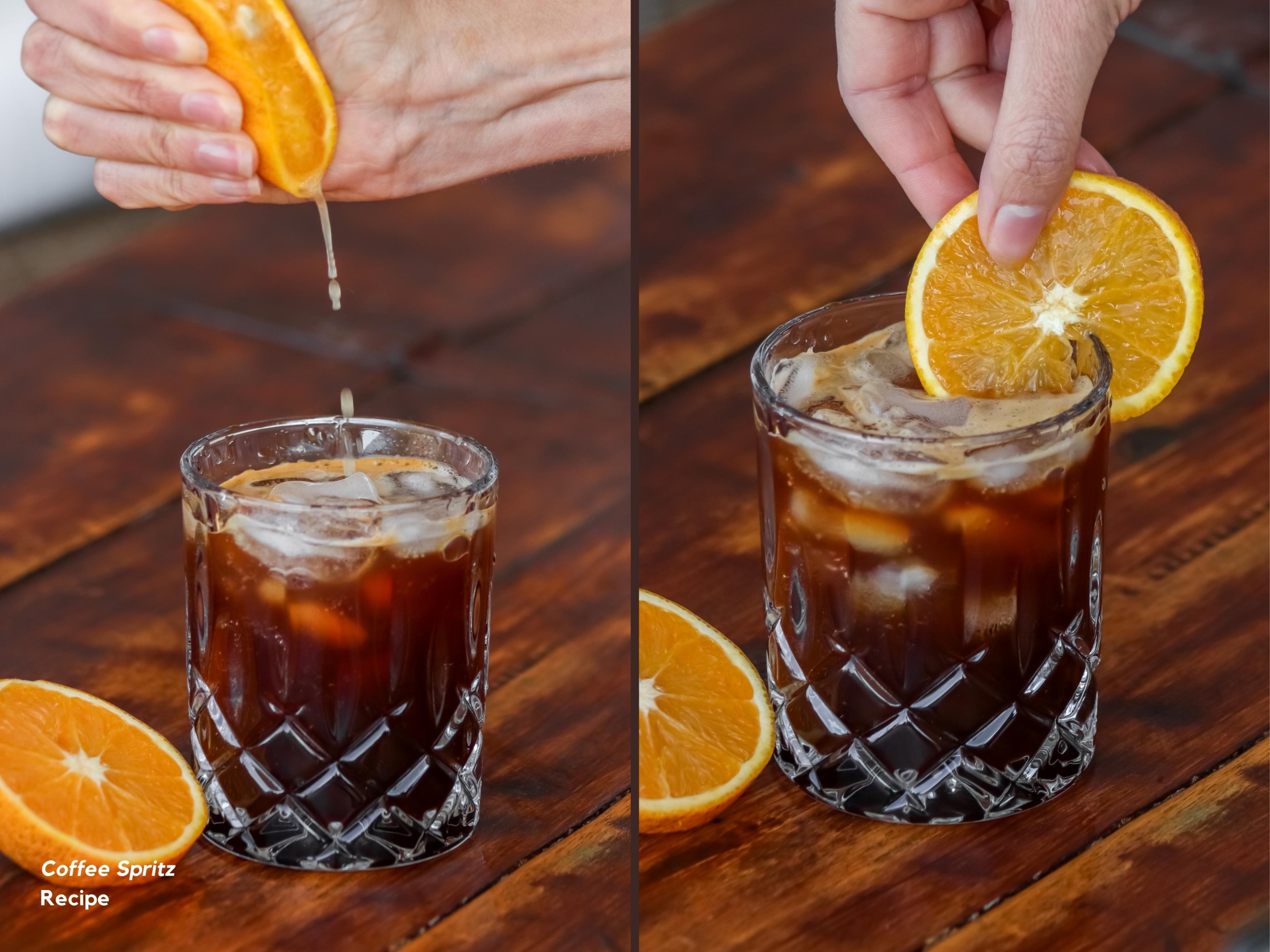 Squeeze the juice of half or one whole orange and adjust sweetness with syrup or sugar to your taste.
You can garnish the drink with a slice of orange to enhance the flavour.
That's a wrap, enjoy!